Partners
Health system leaders in the evaluation and adoption of innovative health technologies.
Baycrest is a global leader in geriatric residential living, healthcare, research, innovation and education, with a special focus on brain health and aging.
Baycrest is home to a robust research and innovation network, including one of the world's top research institutes in cognitive neuroscience, the Rotman Research Institute; the scientific headquarters of the Canadian Consortium on Neurodegeneration in Aging, Canada's largest national dementia research initiative; and the Baycrest-powered Centre for Aging + Brain Health Innovation, a solution accelerator focused on driving innovation in the aging and brain health sector. Fully affiliated with the University of Toronto, Baycrest provides excellent care for older adults combined with an extensive clinical training program for the next generation of healthcare professionals. Through these initiatives, Baycrest has remained at the forefront of the fight to defeat dementia as our organization works to create a world where every older adult enjoys a life of purpose, inspiration and fulfilment.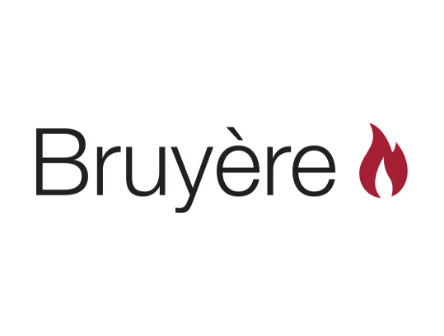 Bruyère is a multi-site academic health care organization that is maximizing quality of life and helping people stay and return home. They deliver a wide variety of services in aging and rehabilitation, medically complex, palliative, residential and primary care.
Its research leads to constant innovation in the services they provide with a focus on providing care that promotes independence. This work is enhanced by its Foundation that shares its story and raises funds with the support of its generous community.
The Centre for Addiction and Mental Health (CAMH) is Canada's largest mental health teaching hospital and one of the world's leading research centres in its field. CAMH is fully affiliated with the University of Toronto and is a Pan American Health Organization/World Health Organization Collaborating Centre.
With a dedicated staff of more than 3,000 physicians, clinicians, researchers, educators and support staff, CAMH offers outstanding clinical care to more than 34,000 patients each year. The organization conducts groundbreaking research, provides expert training to health care professionals and scientists, develops innovative health promotion and prevention strategies, and advocates on public policy issues at all levels of government. And through our Foundation, we're working to raise tens of millions of additional dollars to fund new programs and research and augment services.
The CHEO Research Institute is a not-for-profit corporation that connects exceptional talent and technology in pursuit of life-changing research for every child, youth and family in the community and beyond. They inspire trust in research excellence by being curious, nimble, passionate and equitable.
The CHEO Research Institute is a world class organization dedicated to pediatric research. Over 300 researchers are appointed to the CHEO Research Institute. Each is dedicated to making discoveries to inspire the best life for every child and youth.
The CHEO Research Institute coordinates the research activities of CHEO and is affiliated with the University of Ottawa. Dedicated to the best life for every child and youth, CHEO is a global leader in pediatric health care and research.
To learn more, visit: www.cheoresearch.ca
The City of Kawartha Lakes Family Health Team (CKLFHT) is a medical health care team focused on family and community health. CKLFHT coordinates patient care to assess and treat injuries or illness. The team includes family doctors, nurse practitioners, nurses, dietitians, pharmacists, psychologists, social workers, phlebotomists, foot care nurse specialists, occupational therapists and respiratory therapists.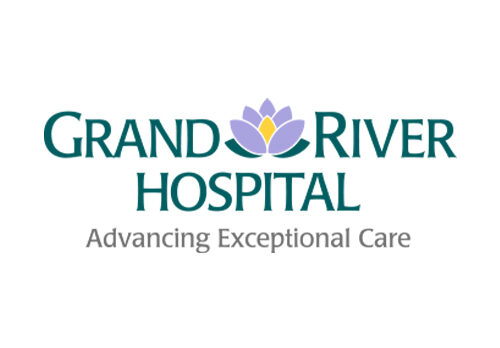 Grand River Hospital (GRH) is the largest health service provider in Waterloo Region and Guelph-Wellington and provides regional care services. They are proud to be a community teaching hospital and a preferred destination for learners from many disciplines. They have two campuses with three satellite locations and have an annual budget of $400M. GRH has 3,735 staff members, 696 physicians, dentists, midwives and nurse practitioners credentialed through the chief of staff's office and 1,000 volunteers.
With 665 beds and 15 clinical programs, GRH aims to deliver a world class experience for patients, families and team members, to partner to create a world class health system, and innovate and transform health care delivery.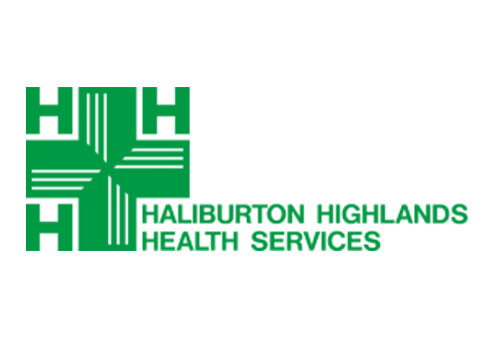 Haliburton Highlands Health Services work with partners and are accountable to their community. They promote wellness and provide access to essential, high quality health services including primary care, hospital (acute inpatient and emergency care) long-term care, end-of-life care, mental health & addictions services, and community support services for the residents, cottagers, and visitors of Haliburton County and the surrounding areas. They aim to be leaders in innovative rural care by investing in their people, advancing partnerships, building their capacity to thrive and transforming the health services experience.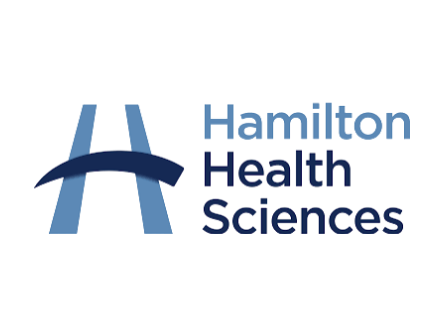 Hamilton Health Sciences is a community of 15,000 staff, physicians, researchers and volunteers that proudly serves southwestern Ontario residents. We also provide specialized, advanced care to people from across the province.
We're the only hospital in Ontario that cares for all ages, from pre-birth to end-of-life. We offer world-leading expertise in many areas, including cardiac and stroke care, cancer care, palliative care and pediatrics.
We are a world-renowned hospital for healthcare research. We focus daily on improving the quality of care for our patients through innovation and evidence-based practices.
As the largest employer in the Greater Hamilton region, we play a vital role in training the next generation of health professionals in collaboration with our academic partners, including McMaster University and Mohawk College.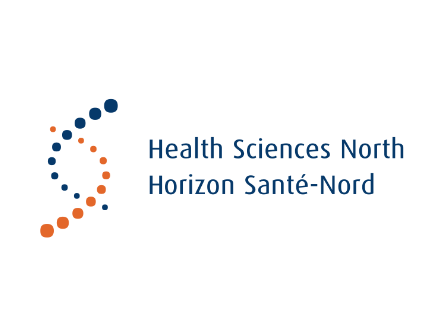 Health Sciences North (HSN) is a new approach to delivering the highest quality patient care, research, teaching and learning to our region and beyond. It is a network of integrated facilities and programs working together for the benefit of our patients, communities, physicians, researchers, staff and learners in the areas of prevention, diagnosis, treatment and care.
HSN offers a variety of programs and services that meet many patient care needs, with leading regional programs in the areas of cardiac care, oncology, nephrology, trauma and rehabilitation.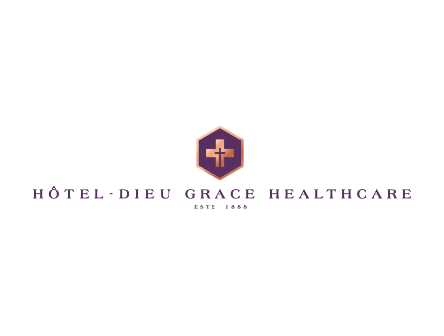 Hôtel-Dieu Grace Healthcare is committed to improving the health and wellbeing of the Windsor-Essex community through the delivery of patient-centred, value-based care. Hôtel-Dieu Grace Healthcare is a unique community hospital offering services in Mental Health & Addictions; Rehabilitative Care; Complex Medical and Palliative Care; and Children and Youth Mental Health. They offer a unique blend of services including but not limited to community and home-based services. In collaboration with its healthcare and inter-sectorial partners, Hôtel-Dieu Grace Healthcare is providing care in new ways and in new locations throughout the region to address barriers, improve access and patient outcomes and improve the overall patient experience.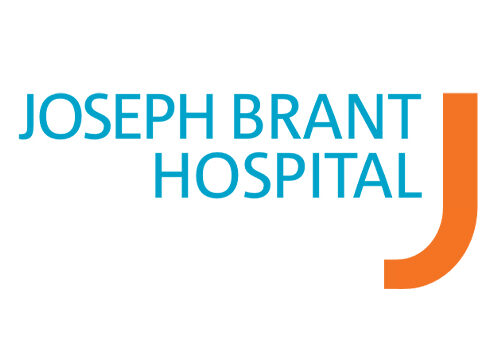 Joseph Brant Hospital (JBH) is a full-service community teaching hospital located in the growing and thriving community of Burlington, Ontario. The hospital serves residents from Burlington and surrounding cities of Hamilton, Waterdown, Flamborough, Milton and Stoney Creek.
JBH is a Clinical Education site in conjunction with McMaster University, and designated as an Academic Community Teaching Hospital. Its expanded campus, including the state-of-art Michael Lee-Chin & Family Patient Tower, features an Emergency Department, 293 funded inpatient beds, and 9 Operating Rooms.
JBH is also a partner member of the Burlington Ontario Health Team. JBH inspires and empowers a culture of caring and this is demonstrated in many ways including their commitment to the health, safety and well-being of their people.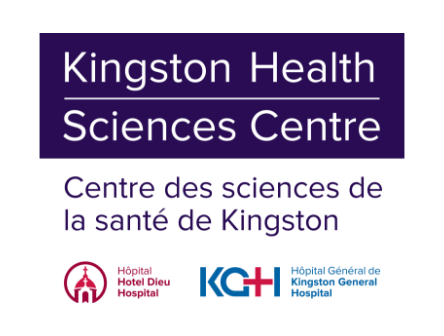 Kingston Health Sciences Centre is southeastern Ontario's complex, acute and specialty care, research and teaching hospital. Consisting of the Hotel Dieu site and Kingston General site, as well as the Cancer Centre of Southeastern Ontario and its research institute, they care for more than 500,000 patients and their families from across the region.
As one of the region's largest employers, Kingston Health Sciences Centre is home to nearly 5,000 staff, more than 2,000 health-care learners and 1,000 volunteers who are committed to partnering with patients and families to continually provide high quality, compassionate care. Fully affiliated with Queen's University, it is ranked as one of Canada's top research hospitals.
As a teaching hospital, they attract some of the nation's brightest learners to pursue their health care education, which helps to create the capacity to provide highly specialized services close to home. They train thousands of students every year and are home to hundreds of researchers whose curiosity drives them to make groundbreaking advancements in health care.
Mackenzie Health's two hospitals – Mackenzie Richmond Hill Hospital and Cortellucci Vaughan Hospital – each have a full-service emergency department, core services and specialized services to provide patients with the care they need. The Woman and Child, Inpatient Mental Health and Inpatient Integrated Stroke programs are now open to the community at Cortellucci Vaughan Hospital. An extensive range of outpatient clinics, chronic kidney disease care, complex continuing care and rehabilitation remain at Mackenzie Richmond Hill Hospital. Their community-based locations and services continue to provide additional support to western York Region.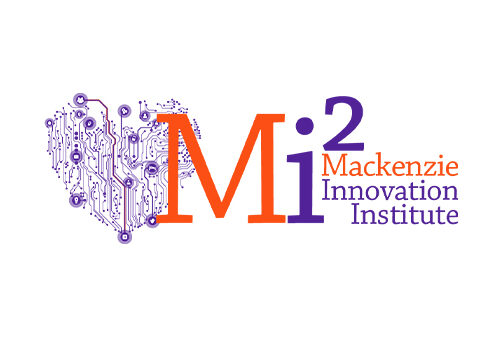 Committed to build and develop the advanced technological infrastructure necessary to support innovations, Mackenzie Health launched the Mackenzie Innovation Institute (Mi²) on June 24, 2015 to provide both internal and external consulting support, and management services for all health innovation related projects. Their applied innovation approach enables stakeholders such as patients, clinicians and other staff to define problem statements and for Mi² to then source, develop and facilitate implementation of relevant solutions in collaboration with industry partners.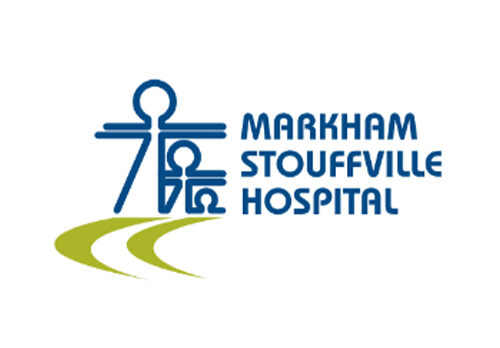 Oak Valley Health is one of Ontario's leading community health systems. Across their two hospitals, Markham Stouffville Hospital (MSH) and Uxbridge Hospital (UXB), as well as their Reactivation Care Centre (RCC), they provide high quality, patient-centred care to more than 474,000 patients each year. They offer diagnostic and emergency services and deliver clinical programs in acute care medicine and surgery, addictions and mental health, and childbirth and children's services. They are proud to be part of the Eastern York Region North Durham Ontario Health Team (EYRND OHT).
Their 489 physicians, 28 midwives, over 2,900 staff and over 1,000 volunteers serve patients and families with an honoured to care mindset and are focused on delivering an extraordinary patient experience to the residents of Markham, Whitchurch-Stouffville, Uxbridge and beyond.
Learn more: www.oakvalleyhealth.ca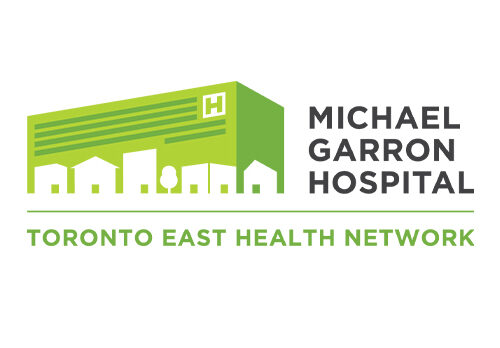 Nestled in the heart of East Toronto, Michael Garron Hospital (MGH), a division of Toronto East Health Network, is a vibrant community teaching hospital serving one of Canada's most diverse communities.
For more than 90 years, it has delivered high-quality, patient-centred healthcare services to nearly 400,000 people in its primary catchment area. From welcoming a new life to facing the end-of-life, the hospital has continually renewed its commitment to the East Toronto community by adapting its programs and services to meet the evolving needs of the diverse population it serves.
MGH is committed to fostering an inclusive culture that embraces diversity in the delivery of all its medical and support services. MGH's goal is to create a space where everyone feels safe, accepted, and compassionately cared for.
At MGH, partnerships and collaboration are the backbone of its community. Together with community stakeholders, it is also committed to meeting the changing needs of the diverse populations it serves. The highly valued community, clinical, research and academic partnerships continue to help identify opportunities to enhance its programs and services, increase access to care, and improve patient and family experiences.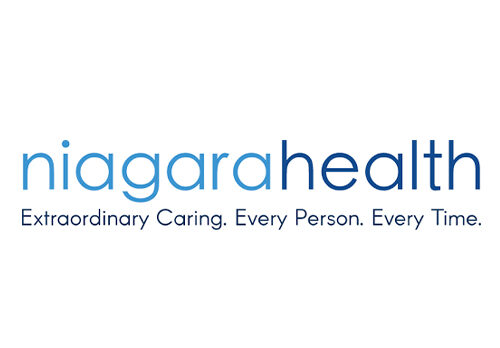 Niagara Health is a regional healthcare provider with multiple sites and a growing network of community-based and virtual services.
They believe that every person in their region deserves to live every day of their life in the best health possible. As a community-based academic centre, their focus on teaching and learning, research, innovation and partnership propels them to continually improve care and make a difference in people's lives.
Their team is made up of more than 7,300 employees, physicians and volunteers who we count on to deliver Extraordinary Caring. Their Accreditation with Exemplary Standing is a clear demonstration of the team's commitment to the highest safety and quality standards.
They provide a full range of acute care hospital services to the 450,000 residents across the Niagara region, and are one of the few hospitals in Ontario that own and operate a long-term care facility.
Northumberland Hills Hospital (NHH) delivers a broad range of acute, post-acute, outpatient and diagnostic services. Acute services include emergency and intensive care, medical/surgical care, obstetrical care and palliative care. Post-acute services include restorative care and rehabilitation. Mental health care, chemotherapy, dialysis and 16 other ambulatory care clinics are offered at NHH on an outpatient basis through partnerships with regional centres and nearby specialists. NHH offers a full range of diagnostic services, including magnetic resonance imaging (MRI), computed tomography (CT) and mammography.
NHH employs approximately more than 700 full- and part-time staff and relies on the additional support provided by physicians, midwives and volunteers. NHH is an active member of Ontario Health (East) - formerly the Central East Local Health Integration Network (Central East LHIN) - and the Ontario Health Team of Northumberland.
North York General Hospital, affiliated with the University of Toronto, is one of Canada's leading community academic hospitals. They offer a culturally diverse community, a wide range of acute care, ambulatory and long-term care services across multiple sites. Through partnerships, collaboration and academic endeavors, they seek to set new standards for patient- and family-centered care.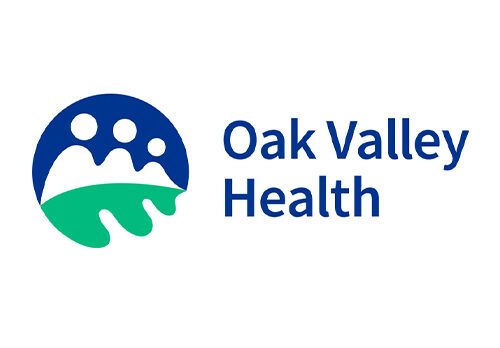 Oak Valley Health is one of Ontario's leading community health systems. Across their two hospitals, Markham Stouffville Hospital (MSH) and Uxbridge Hospital (UXB), as well as their Reactivation Care Centre (RCC), they provide high quality, patient-centred care to more than 474,000 patients each year. They offer diagnostic and emergency services and deliver clinical programs in acute care medicine and surgery, addictions and mental health, and childbirth and children's services. They are proud to be part of the Eastern York Region North Durham Ontario Health Team (EYRND OHT).
Their 489 physicians, 28 midwives, over 2,900 staff and over 1,000 volunteers serve patients and families with an honoured to care mindset and are focused on delivering an extraordinary patient experience to the residents of Markham, Whitchurch-Stouffville, Uxbridge and beyond.
Learn more:
www.oakvalleyhealth.ca/our-sites/uxbridge-site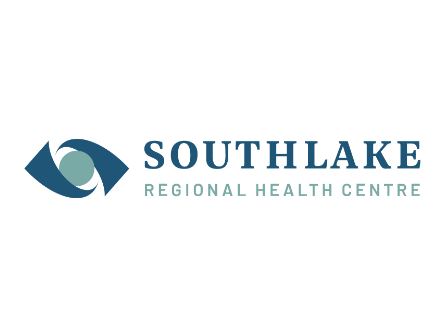 Southlake is building healthy communities through outstanding care, innovative partnerships, and amazing people. We deliver a wide range of healthcare services to the communities of northern York Region and southern Simcoe County. Our advanced regional programs include Cancer Care and Cardiac Care and serve a broader population across the northern GTA and into Simcoe-Muskoka.
Our team of 3500 staff, 580 physicians, 780 volunteers, 950 students and 90 Patient and Family Advisors are committed to creating an enviroment where the best experiences happen. As a recognition of our commitment to quality and patient safety, we have received the highest distinction of Exemplary Standing from Accreditation Canada.
With an annual operating budget of over $450 million, we care for a rapidly growing and aging population and have developed an exciting plan for new facilities to serve our communities into the future. A member of the Southlake Community Ontario Health Team, we are working with our partners to deliver integrated care to northern York Region and southern Simcoe County.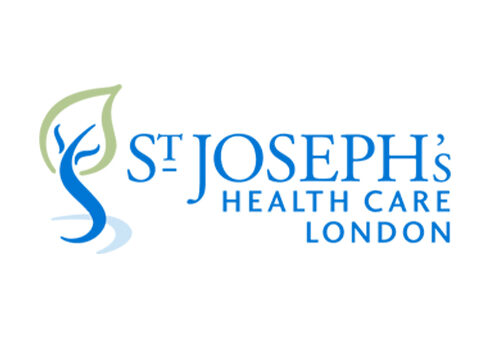 St. Joseph's Health Care London is one of Ontario's leading teaching hospitals, contributing to the advancement of health care, education and research. They are a partner in London's academic health sciences community.
St. Joseph's is dedicated to helping people live to their fullest by minimizing the effects of injury, disease and disability, helping individuals to reclaim their health and independence. Through research and innovation, their compassionate care leads to new treatments that improve, extend and save lives.
To learn more, visit: www.sjhc.london.on.ca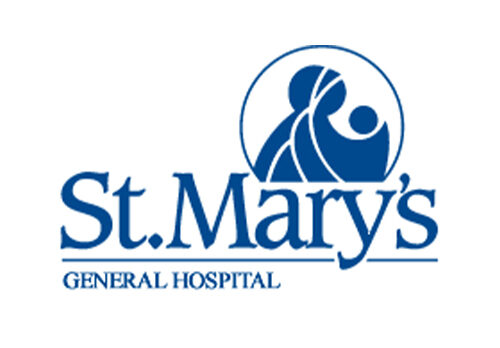 Located in the heart of Kitchener, Ontario, St. Mary's is the second-largest acute care hospital in the St. Joseph's Health System and a Regional Cardiac Care Centre. It proudly serves the residents of Waterloo, Wellington County, and extend its reach to Dufferin, Grey-Bruce and beyond.
With a dedicated staff of nearly 2,000 physicians, support staff and volunteers, St. Mary's provides excellent, compassionate care to hundreds of thousands of patients and families every year through the core areas of clinical focus in:
• Cardiac Care (Regional Cardiac Centre)
• Respiratory Care (Level 1 Thoracic Surgery Centre)
• Outpatient (Day) Surgery
• General Medicine
• 24/7 Emergency Care
St. Mary's has been a cornerstone in the community since 1924, providing patient-centred care in the tradition of the founders, the Sisters of St. Joseph of Hamilton.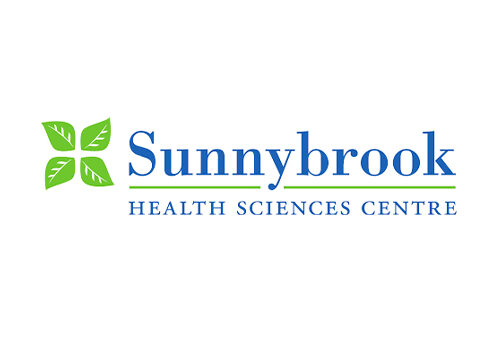 Starting as a hospital for Canadian veterans, Sunnybrook has flourished into a teaching hospital fully affiliated with the University of Toronto, evolving to meet the needs of their growing community.
Their team provides expert and compassionate care to patients from across Ontario, and delivers a wide range of sometimes unique education to thousands of learners each year. The Sunnybrook team also conducts research and implements innovations that are shaping the future of health care. Since their first patient in 1946, Sunnybrook has evolved and expanded into a network of integrated sites and campuses representing the full continuum of care, including pre-hospital, acute and post-acute, and key specialty services for the province.
Today, with 1.3 million patient visits each year, Sunnybrook is home to three campuses and the largest trauma centre in Canada. Sunnybrook's groundbreaking research changes the way patients are treated around the world. Over 200 Sunnybrook scientists and clinician-scientists conduct more than $100 million worth of breakthrough research each year.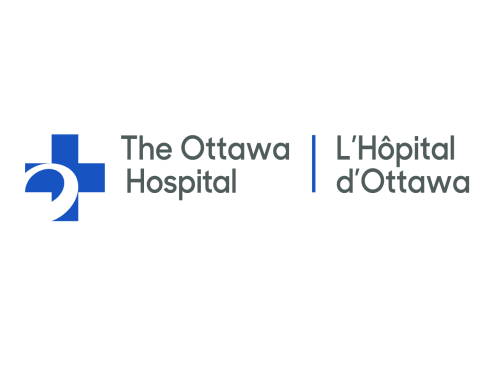 The Ottawa Hospital serves 1.2 million people across Eastern Ontario, striving to provide each patient with the world-class care, exceptional service and compassion that they would want for their loved ones. Their mission is to be a compassionate provider of patient-centered care with an emphasis on tertiary-level and specialty care, primarily for residents of Eastern Ontario. The Ottawa Hospital also educates future health-care professionals in partnership with the University of Ottawa and other affiliated universities, community colleges, and training organizations. Furthermore, the Ottawa Hospital develops, shares and applies new knowledge and technology in the delivery of patient care through world-leading research programs in partnership with the Ottawa Hospital Research Institute (OHRI).
The Ottawa Hospital also plays an active role in promoting and improving health within their community. The Ottawa Hospital collaborates with a wide range of partners to address the needs of the community and to build a strong, integrated system for regional health-care delivery.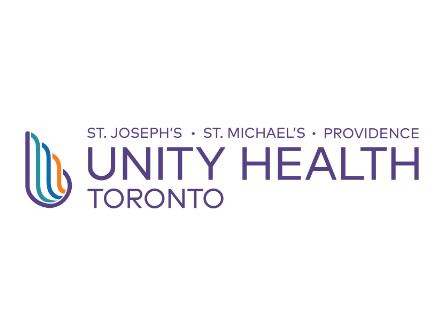 Unity Health Toronto, comprised of Providence Healthcare, St. Joseph's Health Centre and St. Michael's Hospital, works to advance the health of everyone in its urban communities and beyond. Its health network serves patients, residents and clients across the full spectrum of care, spanning primary care, secondary community care, tertiary and quaternary care services to post-acute through rehabilitation, palliative care and long-term care, while investing in world-class research and education.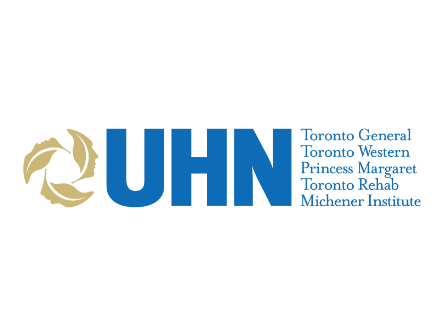 University Health Network encompasses the Toronto General and Toronto Western hospitals, the Princess Margaret Cancer Centre, Toronto Rehabilitation Institute, and The Michener Institute of Education at UHN. The scope of research and complexity of cases at UHN has made it a national and international source for discovery, education and patient care. They have the largest hospital-based research program in Canada, with major research in cardiology, transplantation, neurosciences, oncology, surgical innovation, infectious diseases, genomic medicine and rehabilitation medicine.
In 2019, Toronto General Hospital was named among the world's Top 10 Hospitals by Newsweek magazine. It was ranked first on Canada's Top 40 Research Hospitals list for 2018, and have been consistently ranked at the top since the rankings began by Research Infosource Inc. in 2011.
The purpose of UHN : Transforming lives and communities through excellence in care, discovery and learning.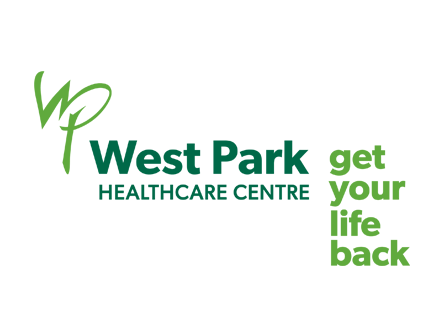 West Park Healthcare Centre helps patients get their lives back by providing specialized rehabilitative and complex care after a life‐altering illness or injury such as lung disease, amputation, stroke, and traumatic musculoskeletal injuries.
West Park is building a new hospital and transforming its 27-acre site into an integrated campus of care, enabling the hospital to evolve its rehabilitative programs to meet Ontario's future healthcare needs.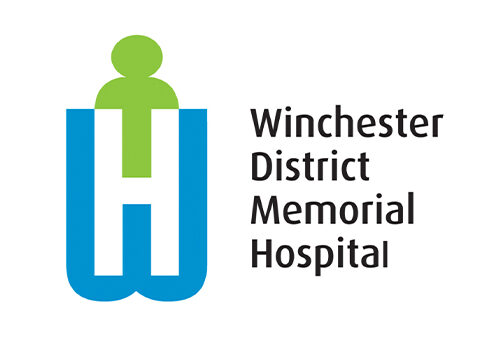 Winchester District Memorial Hospital (WDMH) officially opened its doors on December 8, 1948. On March 27, 2009, the new Winchester District Memorial Hospital was officially opened, resulting in the most technologically advanced facility in rural Ontario.
Today, WDMH is a hub site for cancer care, dialysis, and cataract surgery and offers specialty clinics with visiting specialists from Ottawa hospitals. They work with community partners to create a Centre of Excellence for Rural Health and Education. This 'health hub' coordinates services for patients in the hospital, residents in long-term care, and clients of community services.
The WDMH team is made up of committed staff, physicians, and volunteers. Together, they want to ensure that every patient experience is the best it can be. Quality improvement is an ongoing priority to continually find new and better ways of doing things.
WDMH is here to care for their patients with compassion – close to home! They continue to pursue excellence and value respect, accountability, innovation, and learning.
For more than 100 years, Women's College Hospital (WCH) has been developing revolutionary advances in healthcare and continues to build on its rich legacy established by its founders – courageous pioneers who refused to accept the status quo. Today, WCH is still shaped by leaders who break down barriers in the pursuit of equity and excellence for the 21st century.
Women's College Hospital is a world leader in health for women, health equity and health system solutions – a hospital designed to keep people out of the hospital. WCH is developing ground-breaking innovations that address issues related to population health, patient experience and system costs. It advocates for health equity because they know that a healthy society requires a level playing field where everyone has access to timely, high quality, efficient and compassionate care.
WCH has chosen an ambitious vision, to revolutionize healthcare for a healthier and more equitable world. And it is achieving this bold objective as a unified organization, together with their patients, caregivers, thought leaders and generous donors.
Partners in bringing innovative technologies to the world!
OBIO's® Early Adopter Health Network (EAHN™) is comprised of Ontario health organizations who believe that innovative health technologies are key to improving patient care, provider satisfaction and system efficiency.
EAHN™ members have a track record of successfully evaluating technologies in their organization and proudly act as showcase sites for the effective adoption of innovative, value producing technologies to global audiences.
Interested in joining EAHN™?
Healthcare organizations who partner with EAHN™ should:
Leverage innovation to deliver the best possible care to patients.

Practice value-based healthcare.

Have clinical champions who are excited at the opportunity to evaluate the most transformative technologies in their fields.
If you are interested in joining EAHN™ to evaluate, adopt and showcase innovative, value-producing Canadian health technologies, please submit an expression of interest.